Last weekend, we met Andrew and Amanda at the City Museum for their engagement session! They chose the City Museum for their location, and then stayed to play after we left! The pictures don't show how busy the museum was that day - there were a LOT of people there! In spite of that, we got some really great images for them to keep, and we are excited to share these with you now!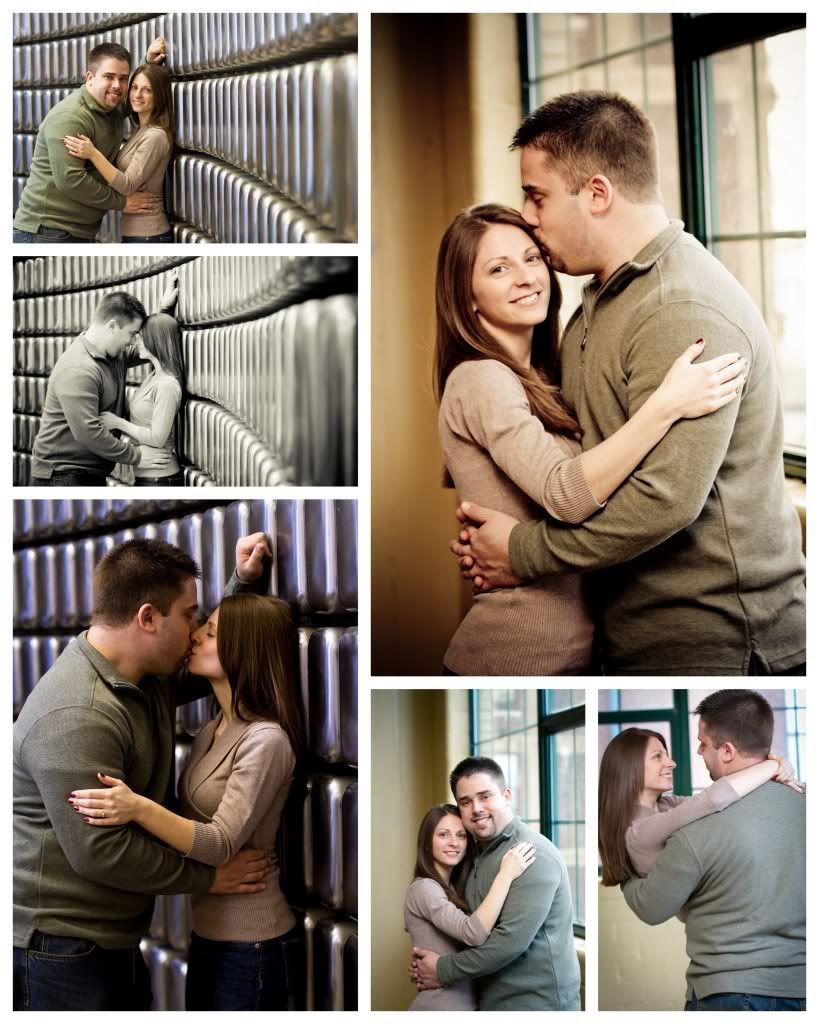 And, last but not least - Trisha created this beautiful trio collage for Andrew and Amanda - and she is letting me put this on the blog for it's debut! How beautiful is this? First, the full-size, color image...
And, the one that Trisha formatted specifically for Amanda's and Andrew's timeline picture!