What a fun wedding! We met Amanda and Andrew last fall, and were very happy to photograph their wedding. Their fun personalities and classic style shine through in their pictures. We loved Amanda's "something blue" - handwritten messages from her bridesmaids, mother and mother-in-law on the bottom of her wedding shoes in blue ink; what a great idea!
Amanda's team helped to get her all ready for her wedding. She commented that she didn't put anything on herself - now THAT's what a team of bridesmaids are for! Heck yeah!
One of the most remarkable things about this wedding, was that the groomsmen required no help with their boutonnieres. They googled the best way to do it, and did it themselves! Go, guys! You did a great job!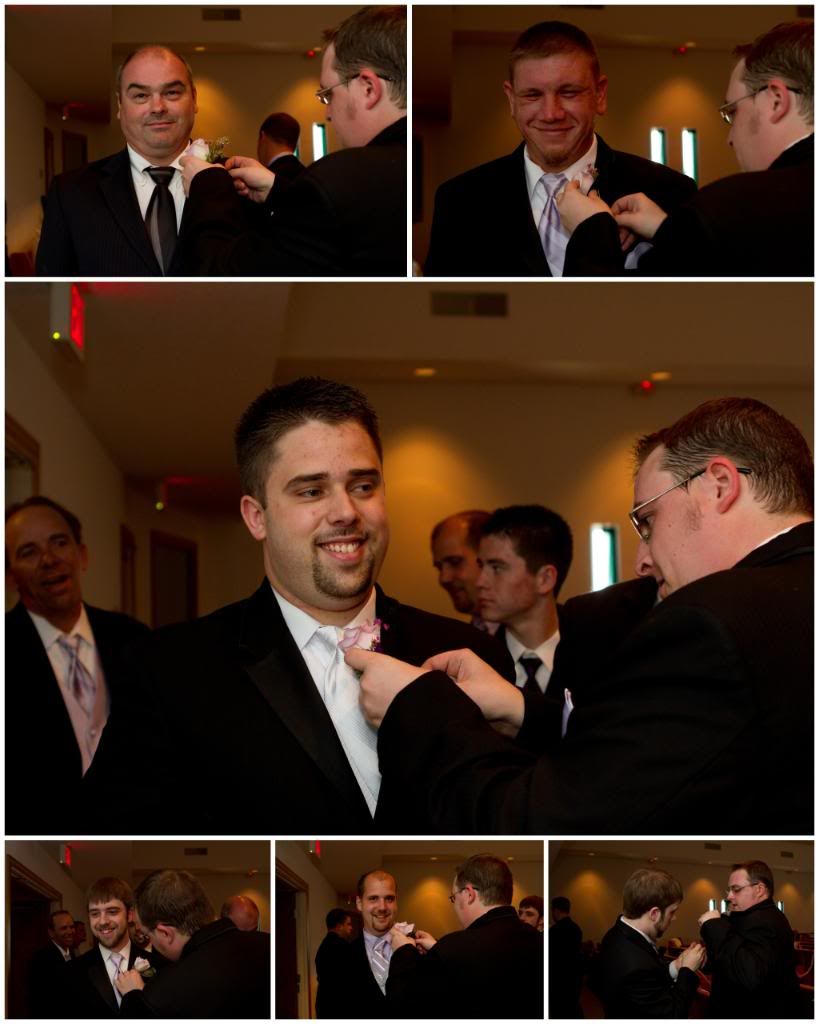 The ceremony was beautiful! The aisle runner that they made by hand really looks great and the purple colors on it help to liven up her pictures.
After their ceremony, we grabbed a few pictures at the church, and then headed out to the park. There was a wonderful shady spot in front of the lake, and we took advantage of that beautiful scenery. Then, off to find some air conditioned place to hang out until the reception started...
And what a great party it was! The food was delicious, and the music was great!
Lou and Michelle's
was a great place, with lots of room, and an elegant feel. Their staff was courteous, too! In addition, her bouquet stayed fresh and crisp all day, and it was HOT! We melted in the steamy June air, but her flowers from
Diehl's
stayed perky and beautiful! What a great job they did, too!
Thank you, Amanda and Andrew, for letting us be a part of your wedding day! We wish you many years of happiness!