What a fun day we had with Melanie and Wayne! We were very honored to be a part of this day, and couldn't wait to share these beautiful images from their wedding! Their wedding was perfect, and their guests filled their church. After the ceremony, we followed the bridal party to Lost Valley Lake for the fun pictures! We also found a sand volleyball court, and couldn't refuse a quick game, guys vs. girls. We only played for a few moments, but the guys won, 2-0.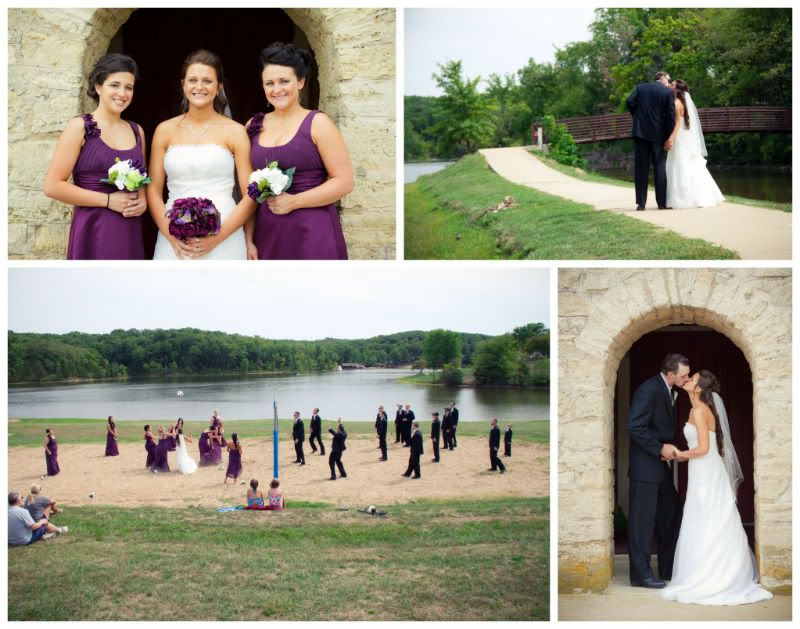 We kidnapped the bride and groom to get some pictures of them alone, at the very spot where Wayne proposed to Melanie! We had a very scenic view of the lake, and the calm breeze blowing really enhanced the serenity of the area.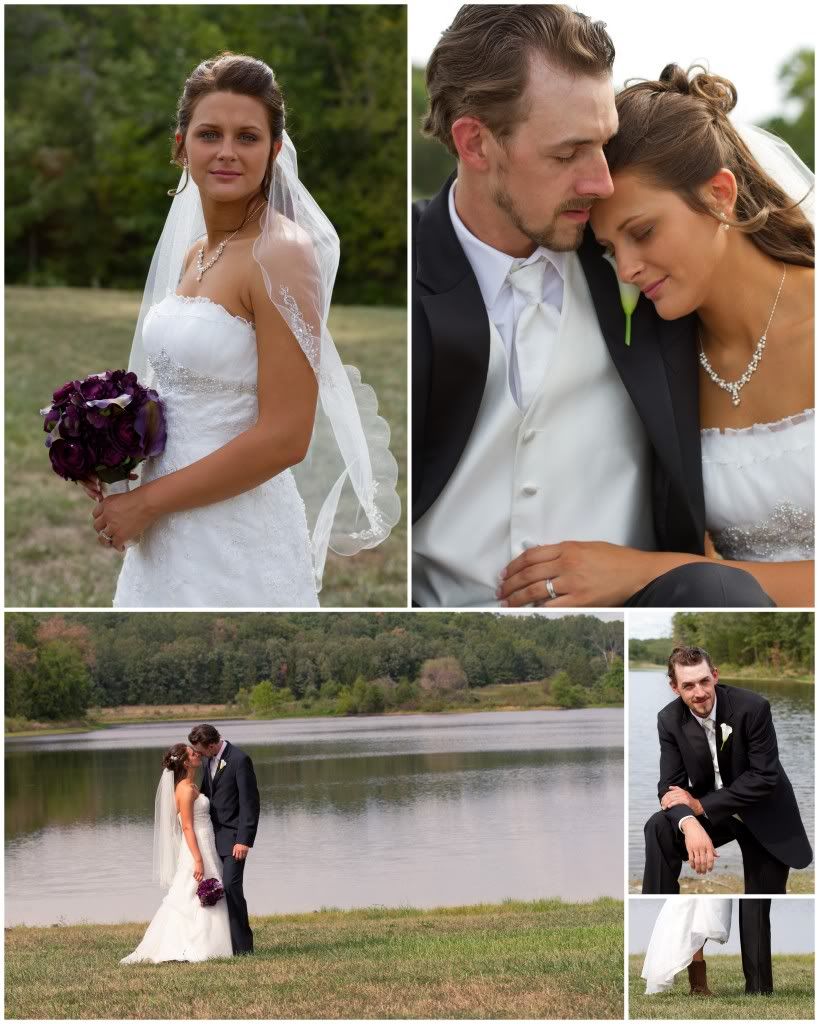 While driving back to the party bus to reunite with the wedding party, we passed a pick up truck with two of our groomsmen in the back! Those two hitched a ride to get more beer for the bus (because Melanie left strict orders with the bus driver to NOT go get more beer)! We turned around and chased them down!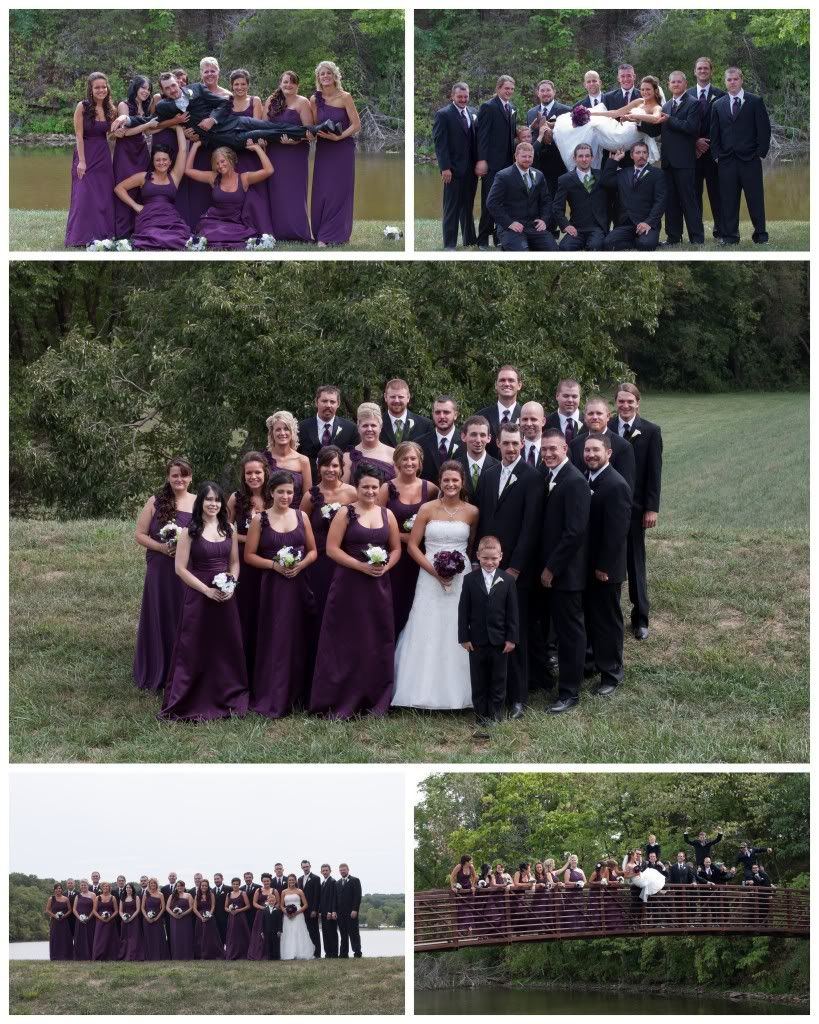 Then to the reception at St. Joseph Neier Church, with heartfelt toasts from the bride's sister and the groom's brother.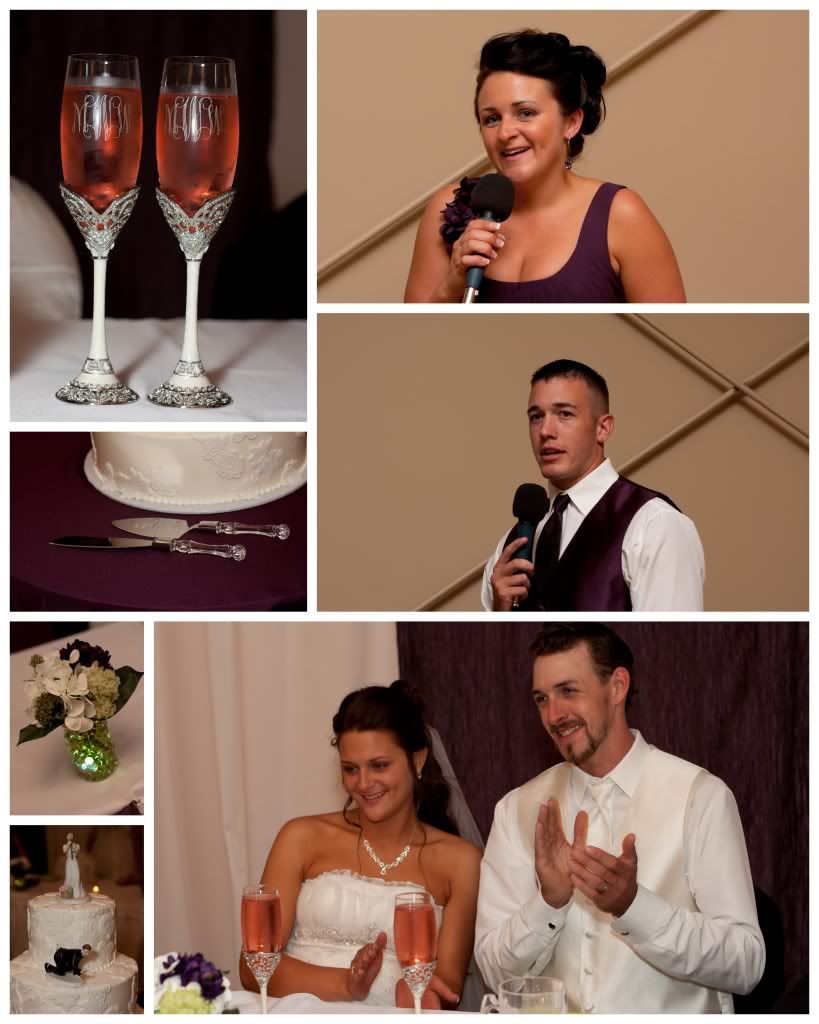 The dance line-up included a bride and groom's first dance, the bridal party dance, the father-daughter dance, the mother-son dance, and the parents' dance. There was a lot of laughter, and some happy tears. It's hard to see the pictures of her dad holding her, and not feel teary!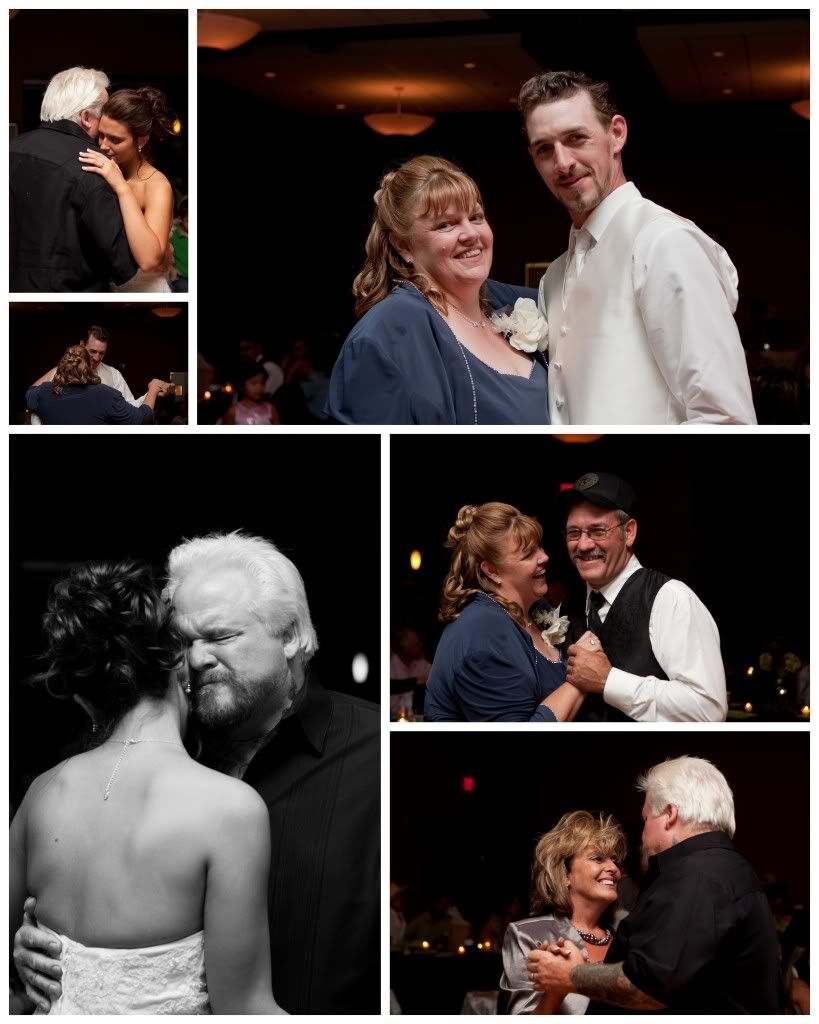 Thank you, Melanie and Wayne, for including us in your wedding day! We hope you enjoy these images for years to come, and that your marriage is long, healthy, and happy!